OFFICIATING DIRECTOR: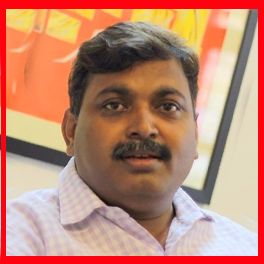 Dr. Manish Kumar
Officiating Director, Centre for Vietnam Studies
Email: [email protected]

After his Bachelor's degree from Hindu College in University of Delhi, he completed Master's in Sociology from Jawaharlal Nehru University. He has also Master's Degree in Journalism and Mass Media and is currently teaching at Delhi School of Journalism, University of Delhi...
ADVISORY COMMITTEE: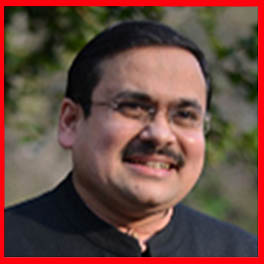 Anirban Ganguly
Director, Syama Prasad Mookerjee Research Foundation, New Delhi
Email: [email protected]

Dr. Anirban Ganguly is the Director of Dr. Syama Prasad Mookerjee Research Foundation, a New Delhi based think tank affiliated to the Bharatiya Janata Party. He is a Member of the Policy Research Department of BJP and the National Co-Convener of the BJP's Library and Documentation Department. Dr. Ganguly is also a scholar of civilisation, history, politics and culture and is a Member of the Central Advisory Board of Education, Ministry of Human Resources Development, Member of the Governing Board of Auroville Foundation, Member of the Visva-Bharati Samsad (Court), Santiniketan, besides being a Visiting Faculty at Banaras Hindu University (BHU), Varanasi. Dr. Ganguly holds a PhD in education from Jadavpur University, Kolkata and had his early education at Sri Aurobindo International Centre of Education, Sri Aurobindo Ashram, Puducherry. From 2010-2013 he worked as a Research Fellow at Vivekananda International Foundation in New Delhi. He regularly lectures in various leading universities and institutions across the country and has extensively travelled across the world and spoken at a number of think tanks & conferences. Dr Ganguly has authored/edited/co-edited the following books, "Syama Prasad Mookerjee: His Vision of Education" (2017), "The Modi Doctrine: New Paradigms in India's Foreign Policy" (2016), "Redefining Governance: Essays on One year of Narendra Modi Government" (2015), "Swami Vivekananda, Buddha & Buddhism" (2014) "Debating Culture" (2013), "Education: Philosophy & Practice" (2011). He has authored numerous papers, chapters and monographs on civilisational issues, politics, education and culture and is a columnist with a number of leading dailies..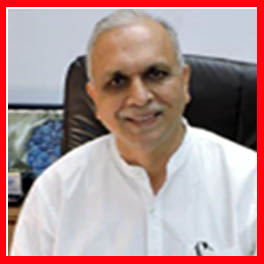 Arvind Gupta
Director, Vivekananda International Foundation, New Delhi
Email: [email protected]

Dr. Arvind Gupta is currently serving as the Director of Vivekananda International Foundation, a public policy think tank situated in Delhi. He is a career diplomat and former Indian Deputy National Security Advisor serving from 2014 to 2017. He was the ex officio Secretary, National Security Council Secretariat. He served as the Director General of the Institute for Defence Studies and Analyses from January 2012 where he conducted track 2 level interactions with think tanks of other countries. He also held the Lal Bahadur Shastri Chair on National Security in the IDSA from 2008 to 2012. He joined the National Security Council Secretariat shortly after it was set up in 1998 and served there till 2007. He was a member of the informal group constituted by the Prime Minister of India to revive the action plan on nuclear disarmament presented by Rajiv Gandhi at the Third Special Session on Disarmament of the UN General Assembly in June 1998. He has also worked in the Ministry of External Affairs on different assignments. Dr. Arvind Gupta belongs to the 1979 batch of the Indian Foreign Service. Over the course of his career, he has served in various capacities at Indian diplomatic missions in Moscow, London and Ankara. He has also dealt with Afghanistan, Kashmir, Soviet Union, Russia, and Central Asia in the Ministry of External Affairs. His area of interest include problems of national and international security; foreign policy, issues of defence strategy; ancient Indian thought; nation building, science and technology etc. He has written three books and co-edited several.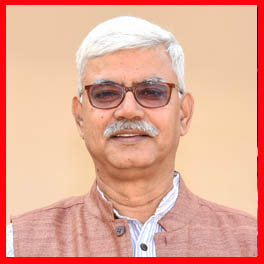 Bidyut Chakrabarty
Vice Chancellor - Visva Bharati, Shanti Niketan
Email: [email protected]

Prof. Bidyut Chakrabarty, Formerly a professor of Political Science, University of Delhi, Bidyut Chakrabarty who obtained his PhD from the London School of Economics and Political Science (UK) has been a prolific writer, with many books, published by globally-reputed publishers. He is an authority in Public Administration; he is widely cited for his original contribution to Gandhi's social and political thought; his book on the ideas of Gandhi and Martin Luther King Jr. is also widely-appreciated text; his book on coalition politics has received accolades for its distinctive approach to the phenomenon. He has a large number of articles, published in refereed academic journals with high impact factor. He was also the nominee of the President of India for the JNU Executive Council (2015-2017); he is also a member of the Board of Studies, Nabakrushna Chaudhury Institute, Utkal University, Bhubaneshwar. An acclaimed academic, Professor Chakrabarty also held various academic assignments (Visiting Professor) in various renowned universities across the globe. Besides having brief stints as a Visiting Professor in the UK, Australia and Singapore, he was the first occupant of the Mahatma Gandhi Chair for Global Nonviolence at James Madison University, Virginia, USA. Recently, he was appointed the DAAD Professor in Germany, housed in the University of Hamburg.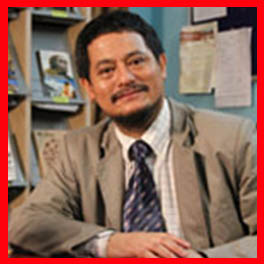 Mahendra P. Lama
Professor in Centre for South Asian Studies, Jawaharlal Nehru University, New Delhi
Email: [email protected]
Prof. Mahendra P Lama, a noted development economist, is a Professor of South Asian Economies in the School of International Studies in Jawaharlal Nehru University, New Delhi. Prof Lama is also the Founding Vice Chancellor of the Central University of Sikkim. He has been nominated by the Government of India as its representative in the Eminent Persons Group set up by Prime Ministers of India and Nepal. He was High End Expert in the Institute of South Asian Studies, Sichuan University, Chengdu in China from 2016-2018. He also served as the Chief Economic Adviser in the Government of Sikkim with a Cabinet Minister Rank for seven years (2000-2007). He was the Pro Vice Chancellor of Indira Gandhi National Open University, New Delhi and a member of the National Security Advisory Board of Government of India. Prof. Lama has been nominated by the Ministry of External Affairs as a Member of the Advisory Board of the ASEAN Studies Centre in North Eastern Hill University, Shillong and also as a member of the Steering Committee of the South Asian Forum set up by the Heads of the States and Governments in the 16th SAARC Summit in Thimphu in 2010. He was assigned the task of reviewing the functioning of SAARC by Asian Development Bank and SACEPS since its very inception in 2008. He was a Fellow in Tsukuba University, Japan; Nehru-Fulbright Education Administrator's Fellow; India-China Fellow at the New School University; Visitor to the European Union; and Ford Foundation Fellow at Notre Dame University. Along with these, he has been associated with several national and international forums.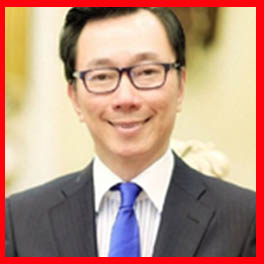 Pham Sanh Chau
Ambassador of the Socialist Republic of Vietnam to India
Email: [email protected]
H. E. Pham Sanh Chau is the Ambassador of the Socialist Republic of Vietnam to India. Prior to this he was Assistant Minister of Foreign Affairs at Ministry of Foreign Affairs, Vietnam; Special Envoy of the Prime Minister of Vietnam on issues of UNESCO; Vietnam's representative in the Executive Board of UNESCO; Secretary-General of the Vietnam National Commission for UNESCO and Director-General of the Cultural Diplomacy and UNESCO Affairs Department of the Ministry of Foreign Affairs. In 2011, Pham Sanh Chau was appointed as Ambassador of the Socialist Republic of Vietnam to the Kingdom of Belgium, the Grand Duchy of Luxembourg and the European Commission, where he played an instrumental role in negotiations between the European Union and Viet Nam to develop the EU-Viet Nam Free Trade Agreement and followed the EU-Viet Nam Dialogue on Human Rights. He has received numerous state distinctions including the Grand Cross of the Order of the Crown from the Kingdom of Belgium and the Ordre des Palmes Academiques from the Government of France in recognition of his distinguished career of public service.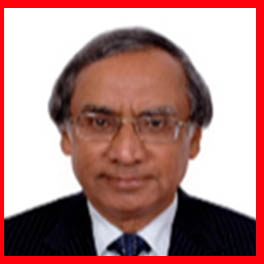 Rajiv Bhatia
Distinguished Fellow, Gateway House, Mumbai
Email: [email protected]
Ambassador Rajiv Bhatia is a Distinguished Fellow, Foreign Policy Studies Programme at Gateway House. As Director General of the Indian Council of World Affairs from 2012-15, he played a key role in strengthening India's Track-II research and outreach activities. During a 37-year innings in the Indian Foreign Service, he served as Ambassador to Myanmar and Mexico and as High Commissioner to Kenya and South Africa. He dealt with a part of South Asia, while posted as Joint Secretary in the Ministry of External Affairs. A prolific columnist, he also delivers lectures on foreign policy issues in India and abroad. He was Senior Visiting Research Fellow during 2011-13 at the Institute of Southeast Asian Studies, Singapore. He holds a Masters degree in Political Science from Allahabad University. His book India Myanmar Relations: Changing contours (Routledge) has received critical acclaim.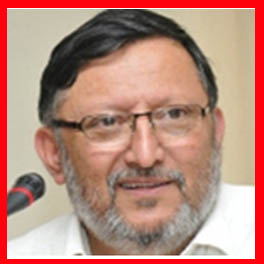 Shakti Sinha
Director, Nehru Memorial Museum and Library, New Delhi
Email: [email protected]
Shri Shakti Sinha is the Director of the Nehru Memorial Museum and Library, New Delhi. He is also a Distinguished Fellow at the Institute of National Security Studies, Sri Lanka, Colombo. He has a Masters Degree in Public Policy from George Mason University, and a Masters in Indian and Chinese History from Delhi University. He was a member of the Indian Administrative Service from 1979 to 2013, when he took VRS. Internationally, he headed the United Nation's governance & development team in Afghanistan (2006-09), coordinating donor support to the Afghan Government, and was earlier Senior Advisor to India's Executive Director on the World Bank Board (2000-2004). He has worked at think tanks in India (Director, India Foundation; Visiting Senior Fellow, Observer Research Foundation) and Singapore (Research Fellow, Institute of South Asian Studies). His edited books include Discourses on Democracy (2015), Terrorism Today (2016), Global Terrorism (2017) and Emerging Horizons in India-Vietnam Relations (2018).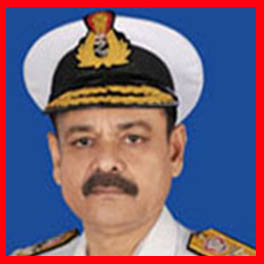 Shekhar Sinha
Former Vice Admiral and Strategic Analyst
Email: [email protected]
Vice Admiral Shekhar Sinha is a Naval Aviator from the fighter stream and has flown from all the three aircraft carriers Indian Navy has had. In four decades of his service he has held Command of four warships including a guided missile destroyer, two fighter squadrons, a naval air station and the Western Naval Fleet. He was Navy's Air Boss. As a Vice Admiral he has been in the Personnel Branch and Deputy Chief of Joint Staff responsible for Operations, Perspective Plan and Defence Acquisition. He was Chief of Integrated Defence Staff where he was member of Defence Acquisition Council and jointly steered the MoD policy of defence offsets which would grow into Make in India. Later, as Commander in Chief of Western Naval Command he was responsible for Maritime security of India's Western Seaboard. He has earned two gallantry awards. He is an alumnus of Defence Services Staff College, College of Naval Warfare and the National Defence College. He represented India on number of bilateral delegations. He has also been Officer in Tactical Command in number of Naval Joint Exercises with friendly countries. He is a Trustee of India Foundation and on the governing council of United Services Institution. He is a strategic analyst and writes frequently.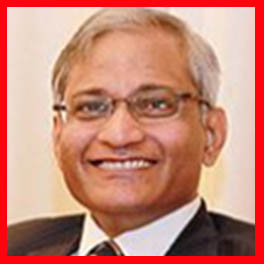 Srikanth Kondapalli
Professor in Chinese Studies, Jawaharlal Nehru University, New Delhi
Email: [email protected]
Prof. Srikanth Kondapalli, an expert in Chinese studies in India is Professor in Chinese Studies at Jawaharlal Nehru University. He learnt Chinese language at Beijing Language & Culture University and was a post-Doctoral Visiting Fellow at People's University, Beijing from 1996-98. He was a Visiting Professor at National Chengchi University, Taipei in 2004, a Visiting Fellow at China Institute of Contemporary International Relations, Beijing in May 2007, an Honorary Professor at Shandong University, Jinan in 2009, 2011, 2013, 2015 and 2016; at Jilin University, Changchun in 2014 and at Yunnan University of Finance and Economics, Kunming in 2016, a Non-Resident Senior Fellow at People's University since 2014 and a Fellow at Salzburg Global Seminar in 2010. He wrote two books (China's Military: The PLA in Transition in 1999 & China's Naval Power in 2001), two monographs, co-edited four volumes (Asian Security & China in 2004; China and its Neighbours in 2010; China's Military and India in 2012 and China and the BRICS: Setting up a Different Kitchen in 2016) and a number of articles in journals and edited volumes - all on China. He received the K. Subramanyam Award in 2010 for Excellence in Research in Strategic and Security Studies.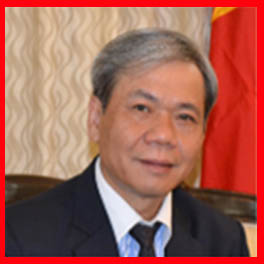 Ton Sinh Thanh
Former Ambassador of the Socialist Republic of Vietnam to India
Email: [email protected]
H.E. Ton Sinh Thanh is the former Ambassador of the Socialist Republic of Vietnam to India, Nepal and Bhutan since 2014. From 2011-14, he was Ambassador of Vietnam to Sri Lanka. As a career diplomat, he has served at various positions at Diplomatic Academy and Ministry of Foreign Affairs, Vietnam. He was also posted at Embassy of Vietnam in Singapore and Deputy Chief of Mission in India. He has served for two terms as Ambassador to India during 2004-2007 and 2014-2018 holding concurrent office of Ambassador to Nepal and Bhutan as well. It was during this period that Vietnam was the coordinating country of India-ASEAN relations (2015-18). It is noteworthy that during his Office relations between India and Vietnam was upgraded from 'Strategic Partnership' to 'Comprehensive Partnership' in 2016. He has also coordinated several high level delegations of the leaders of two countries during his tenure. His Excellency has Masters Degree in International Relations from Carleton University, Canada and PhD from School of International Studies, Jawaharlal Nehru University.
HONORARY DIRECTOR: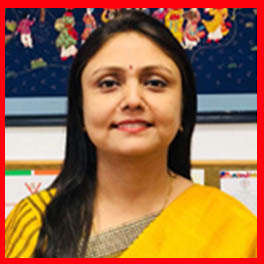 Sonu Trivedi
Department of Political Science, Zakir Husain Delhi College, University of Delhi
Email: [email protected]
Dr. Sonu Trivedi is Assistant Professor in Department of Political Science, Zakir Husain Delhi College, University of Delhi since 2006. She joined as a Fellow at Nehru Memorial Museum and Library in 2018. She was also a Visiting Fellow at Institute of Asia Pacific Studies, Chinese Academy of Social Sciences, Beijing (2011), member of Myanmar Core Group at Indian Council of World Affairs (2014) and a Visiting faculty at IIM, Indore (2015-16). She has been following political developments in Southeast Asia since more than a decade and has contributed extensively by means of articles and research papers to newspapers, magazines and journals on the current political developments and the critical changes taking place in the region. She has undertaken Major Research Projects funded by UGC and ICSSR and has widely travelled in the region and has done extensive fieldwork in-Myanmar, the core country of her research focus. She is also the Convenor of the research cluster on Southeast Asia-The Southeast Asia Research Group at Department of Political Science, University of Delhi and founder Director of Centre for Vietnam Studies, New Delhi. Her book titled 'Transition from Authoritarianism to Democracy: Comparative Study of Indonesia and Myanmar' was published in early 2015. Her latest work 'Emerging Horizons in India-Vietnam Relations' co-edited with Shri Shakti Sinha was published in 2018.
PATRON:
Ash Narain Roy
Director, Institute of Social Sciences, New Delhi
Email: [email protected]

Dr. Ash Narain Roy is a PhD in International Studies from Jawaharlal Nehru University, Delhi. He spent more than four years at El Colegio de Mexico, Mexico City, as Visiting Scholar in the early 1980s. He worked with Hindustan Times as Assistant Editor from 1990 to 2001. In 1997 Roy was sent by the UN to Cairo and Amman as member of the Fact Finding News Mission on the question of Palestine. He has published several papers in national and international journals and presented several papers in international seminars and conferences on democracy, local government, federalism, globalisation and Indian foreign policy. He was a member of the international team to observe the Sri Lankan parliamentary elections in August 2015. Roy is a member of the Advisory Board of several universities and think tanks. He has authored/edited several books including Development, Decentralisation and Democracy published in 2015 by Orient BlackSwan. He is currently Director, Institute of Social Sciences, New Delhi..
RESEARCH FELLOW: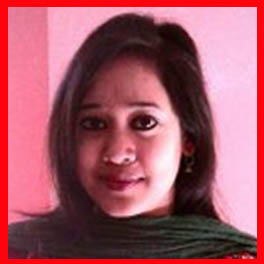 Sonia Dey
Research Fellow, Centre for Vietnam Studies
Email: [email protected]
Ms. Sonia Dey is a Research Fellow at Centre for Vietnam Studies, New Delhi. She is also pursuing PhD in History from University of Calcutta. Earlier she worked as a Research Assistant on a Ministry of Home Affairs project at Institute for Defense Studies and Analyses, New Delhi, after completing M.Phil in 2016. She also worked as a Research Assistant with the Honorary Consul of Republic of Belarus. She interned with Greenpeace India, and participated in few of their public engagement projects. Her area of interest lies in development in foreign affairs around the world, more specifically in and around South and Southeast Asia.
SENIOR FELLOW: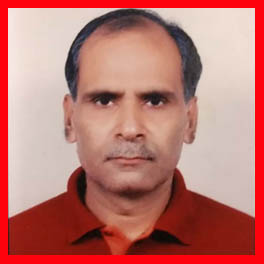 Indramohan Jha
Senior Fellow, Centre for Vietnam Studies
Dr. Indramohan Jha is Associate Professor of Political Science, ARSD College, University of Delhi. He obtained his M.Phil. (India's Disarmament Diplomacy) and doctoral (Diplomacy for Regional Cooperation: A Comparative Study of the ASEAN, the GCC and the SAARC) degrees in International Relations (Diplomacy) from the Jawaharlal Nehru University, New Delhi. After a brief stint at Indian Express, he was associated with Centre for Peace Studies, New Delhi. He has worked on research projects, presented papers at national/ international seminars and symposia. He is also associated with research institutes. His publications range widely over varied aspects of International Relations, including books---SAARC: The Road Ahead and Changing Narratives of Terrorism: India's Security Challenges.
VISITING FELLOW: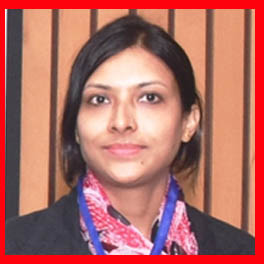 Mahjabin Banu
Visiting Fellow, Centre for Vietnam Studies
Dr. Mahjabin Banu holds Ph.D. in the area of international migration and ILO Conventions. She has worked in the India Centre for Migration (ICM) under the Ministry of Overseas Indian Affairs (now a part of MEA). Prior to this, she held teaching position as an Assistant Professor and has also worked in corporate in the field of human resources. She also possesses post-graduate qualification in Business Management and a Masters degree in Labour Management. She has qualified UGC-NET in Management. Her research and consulting interests include international migration, ILO conventions and refugee issues. Dr. Banu has also presented papers in International conferences, published papers in refereed journals, chapter in edited books and article in magazine related to migration issues. Currently, she is visiting fellow at Centre for Vietnam Studies.

Go TO ToP